UNIFY Foster Care Program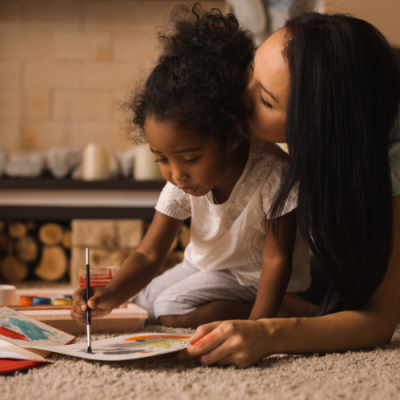 Foster parents provide safe and loving homes for children who have been abused and neglected while the biological family is not able to care for them. Foster care is a temporary placement and at UNIFY, we aim for every biological family to have the opportunity for reunification.
Foster Parent Responsibilities:
provide daily care and nurturing of children in foster care;
advocate for children in their schools and communities;
inform the children's caseworkers about adjustments to the home, school, and community, as well as any problems that may arise, including any serious illnesses, accidents, or serious occurrences involving the foster children or their own families;
make efforts as team members with children's caseworkers towards reunifying children with their birth families;
provide a positive role model to birth families; and
help children learn life skills.
When children can't live safely at home, CPS tries to find relatives and family friends who can provide stability while the children can't live with their parents. If no one can be found, the court can give temporary legal custody to CPS, who then places the children in foster care. Foster families provide temporary care for children while birth families work through a 12-18 month plan with the court in order to regain custody.
Foster parenting requires unconditional love to children who most often may have never experience love of any kind and may not know how to accept it. UNIFY Child Placing Agency staff are dedicated to giving your family all the resources we can to equip you to serve these children to the best of your ability and will be by your side every step of the way.
The purpose of the UNIFY foster care program is to provide quality care in a family setting for children and adolescents who cannot remain with their families. Foster parents must work with children to heal their relationships with their birth parents, siblings, family members, peers and others.
At UNIFY, we are committed to partnering with Child Protective Services (CPS) to ensure the safety of each of the children that come into our care. DFPS offers many resources for families who want to become foster parents.
UNIFY Foster to Adopt Program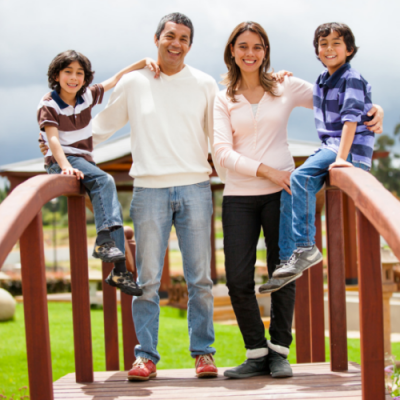 In the event that a child is unable to return home, we work to find the appropriate permanent home for the child. Frequently referred to as "foster to adopt" or "dual licensed", many families decide to become licensed to provide foster care and verified to adopt children. When a child is in need of a permanent and loving home, UNIFY Child Placing Agency offers superbly matched forever families for children coming from hard places.
Adoptive Parent Responsibilities:
provide permanent homes and a lifelong commitment to children into adulthood;
provide for the short-term and long-term needs of children;
provide for children's emotional, mental, physical, social, educational, and cultural needs, according to each child's developmental age and growth;
may become certified as a foster family and accept children who are not legally free for adoption, but whose permanency plan is adoption.
When a child is unable to return home to their biological family, their foster family will have the opportunity to adopt them as apart of theirs. This is a beautiful opportunity for a family to offer a child a forever family.
The termination of parental rights and the legal process of adoption are complex procedures. It's important to recognize that when considering fostering a child and adopting, the adoption can't be finalized until the child's birth parents rights have been identified, notified of their legal rights, given an opportunity to participate in the court process, and the terminations of parental rights (TPR) process is completed.
When the new family is ready to adopt the child, DFPS and the family complete the adoptive placement paperwork. After children have lived in their new home for six months, the adoptive family and CPS can make the adoption permanent. In many cases, the children may have already been living with the family as a kinship care or foster home so they are familiar with their new family. The adoptive family can submit a document to court called a "petition to adopt" and if approved by a judge, the adoption becomes permanent (also known as "consummated"). At this point, CPS is dismissed from the child's case, and DFPS will no longer be involved with the child or your family. Once adopted, a child has the same legal and inheritance rights as any naturally born children.
UNIFY offers a variety of post adoptive resources to help with learning, medical, behavioral or emotional challenges that a child might experience during this transition. DFPS offers many resources for families who want to become foster to adopt parents.
UNIFY Kinship Caregiver Program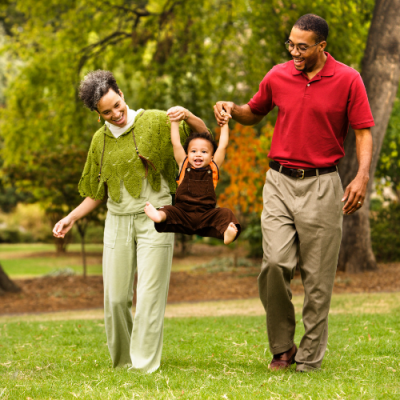 Families with a child in kinship care may become approved as foster and/or adoptive parents in order to receive benefits for the children in their care. UNIFY welcomes kinship providers to join in our verification process.
Benefits of Kinship Care:
Provides love and care in a familiar setting;
Provides parents with a sense of hope that children will remain connected to their birth families;
Enables children to live with people they know and trust;
Reinforces a child's sense of cultural identity and positive self-esteem;
Helps a child make and sustain extended family connections;
Continues lifelong family traditions and memories;
Supports the child in building healthy relationships within the family;
Supports the child's need for safety and well-being; and
Creates a sense of stability in the life of a child.
Benefits for Kinship Caregivers:
In 2008, the Fostering Connections to Success and Increasing Adoptions Act was signed into law.  Through Fostering Connections, Kinship Caregivers may complete ALL of the steps required for Foster Care and/or Adoption verification and begin to receive the same benefits upon verification and formal placement of the kinship children into foster care and/or adoption with the family.
This is possible even if the case plan is still aimed toward reunification.
If you are providing Kinship Care and are interested in learning more about how you and the children in your care can benefit from Fostering Connections, please contact us today and we can help you receive these services.
Kinship & Fictive Kinship Caregivers are families that have been approved by CPS and the courts to care for a child for whom they have an established relationship.
When children have been abused or neglected, DFPS may remove them from their homes to ensure their immediate safety. The courts are required to consider a temporary placement with a relative and ask the parents to tell DFPS how to contact relatives who may be able to care for their children at least temporarily.
When placing children, the court considers their needs as most important. Often a Family Group Decision Making (FGDM) conference is held and everyone involved recommends a particular family member or friend is the best place for the child. The placement may be court ordered, usually after DFPS completes a home assessment to make sure it's safe and appropriate for the child. CPS also takes the parents' desires into account whenever possible. If placement with a kin caregiver not available or appropriate, the child may be placed in foster care.
Requirements to Become a Licensed Family
Basic Requirements
The prospective foster/adoptive parents may be single or married and must:
be at least 21 years of age, financially stable, and responsible mature adults,
complete an application (staff will assist you, if you prefer),
share information regarding their background and lifestyle,
provide relative and non-relative references,
show proof of marriage and/or divorce (if applicable),
agree to a home study which includes visits with all household members,
allow staff to complete a criminal history background check and an abuse/neglect check on all adults in the household, and
attend free training to learn about issues of abused and neglected children.
The training provides an opportunity for the family and DFPS to assess whether foster care or adoption is best for the family. The family may withdraw from the meetings at any time. There is no charge for the meetings. Foster/adoptive parents generally train together.
Additional Foster Care/Adoption Requirements
In addition to the basic requirements, foster parents must:
have adequate sleeping space.
allow no more than 6 children in the home including your own children or children for whom you provide day care.
agree to a non-physical discipline policy.
permit fire, health and safety inspections of the home.
vaccinate all pets.
obtain and maintain CPR/First Aid Certification.
obtain TB testing as required by the local Health Department for household members.
attend 20 hours or more of training each year.